Achieve that warm and cozy ambiance in any part of your home! This LED Flame Effect Light Bulb creates a romantic and relaxing mood that will ease any stress after a long day! Perfect for places with antique classic style like church, castle, bedroom, living room, bar, hotel, outdoor gardens, villas, wedding decorations, party, etc. Many people are buying this for Halloween to put inside their pumpkins, as garage wall lanterns, and for backyard gardens. It's energy efficient, too, so you'll save on your electric bill.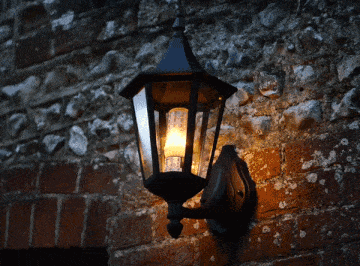 Specification:
Package Includes:
1*LED Flame Light Bulb with Gravity Sensor
Note:
Check following images to identify your bulb base. And select your base type.
Q: Are E26 and E27 light bulb bases interchangeable?
Yes. The E26 is the standard 120 Volt American base. The E27 is the European variant and is rated at 220 Volts. However, an E27 bulb can fit in the E26 base without a problem. The sockets/bulbs are interchangeable except for the voltage rating. Therefore, LED E27 bulbs that are universal line-voltage can be used in both E26 and E27 sockets.
Q: Are this bulb will work upside down?
Yes. Our LED Flame Light Bulb with Gravity Sensor will come with Gravity Sensor. It will auto switch the fire direction upside down.