Hirundo Dust Cleaning Tube, the new version designed to get dust out of every nook and cranny! The new, easy way to dust...picks up dust like no other!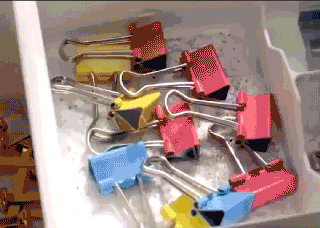 EASY-TO-USE

: Just connect this cleaning attachment to you cleaner then you could clean as easily as you can see. Even when cleaning the corners between large hard-to-move subjects, the hose is designed with advantage that it does not require moving subjects. Those trouble areas can be cleaned up.
INNOVATIVE TUBE DESIGN: Long and flexible tubes made of high-quality plastic, this vacuum cleaner attachment is durable and ensures that the tubes will not easily fall off when use. This dust cleaner helps you get rid of dust and other debris particles without worrying about that larger items or debris being sucked in as well. The performance of our cleaning attachment is amazing
MULTI-PURPOSE: You can use this vacuum cleaner attachment to clean your bookshelf, drawers, furniture, jewelry, air vents, car vent, sofa, keyboard, personal computer, laptop, plants, pets and corners where normal vacuum cleaner can't. This is the best vacuum cleaning tool ever.
⭐️⭐️Limited Sales⭐️⭐️
 Buy 

2

 of these you will automatically get 

5%

off.
 Buy

3

 of these you will automatically get 

10%

off.
 Buy 

4

 of these you will automatically get 

15%

 off.
PLEASE NOTE : Our product fits for this size:
Hirundo Dust Cleaning Tube is a vacuum attachment that contains a dozen of tiny suction tubes that will pick up and collect dust and dirt as they go along. It has a flexible tube that will help to reach the difficult areas like, exhaust port into an air vent or even down the drain. 
Package includes:
1 x Hirundo Dust Cleaning Tube, Upgraded Version